The experiment was
Sunday January 19th

! Collection closed. We'll coordinate further experiments and release update here.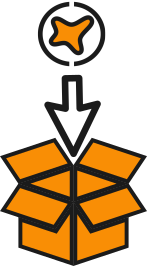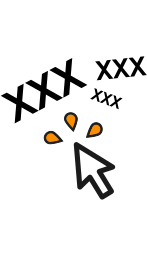 Follow the links NSFW ;)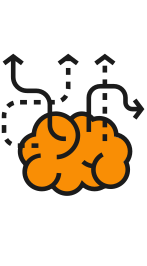 Unravel the algorithmic mist our manifesto
---
FIRST STEP — GET THE poTREX EXTENSION
---
SECOND STEP
You should open a sequence of pages in Pornhub, which are linked below
Please note: each open page should display a small note on the bottom-right corner: it confirms we acquired the page, it takes less than 20 seconds. This is the minimum time you should keep a page opened, then close it, and move through the 7 points:
---
Done! Thank you, we hope you enjoy it :)
At this point, feel free to uninstall the browser extension, or download your data. You can even delete the data submitted, but please don't do it until January 21st, or we can't copy your contribution as part of this experiment.
Criteria
Our primary goal, in the first test, is to see how much the personalized experience changes among people performing the same actions.
All steps in the test have a motivation behind it:
The homepage changes frequently over 24 hours, and the changes are partly location-specific ("hot videos in 'Your Country'"); steps 1 and 6 are meant to check this
The recommended videos change by the activity performed: how fast do they change, and (steps 4 and 6) do they change equally around the world?
Old videos will have a stable list of related videos: is that true around the world? (step 3)
Freshly published videos will have a list of related videos that changes more frequently: can we quantify how much? (step 5)
Our goal is not to investigate why Pornhub does what they do, yet, but rather to take some basic measurements and test our process.
Timeline
05 January 2020: Test #0
08 January 2020: Soft announcement, content production, bug fixing and internal experiments
19 January 2020: Show time! All data collected on this day that follows the procedure outlined above will be considered part of the test. Incomplete observation will not be considered.
21-25 January 2020: Open data release (of course, we anonymize before every release), the analysis begins. We are unsure on the time we'll need to release the dataset because incomplete observations might be difficult to spot and we don't want to bias our data. We'll communicate these releases on this page, on facebook page, or on our Twitter channel
30 January 2020: Release of report on test #1